Hope ya'll are having a great start to your week so far!! Next up for our Merch Drop Monday is our screen printed Bio Killaz Logo shirts! We have moved on from the vinyl and will no longer be pressing that style up. This will always be a permanent item moving forward, and these boys look SICK in person!!! They are printed on Gildan brand shirts, sizes small through 3XL, and will be available at the Bastards of Rap Release Party on 10-22 at Carl's Tavern!!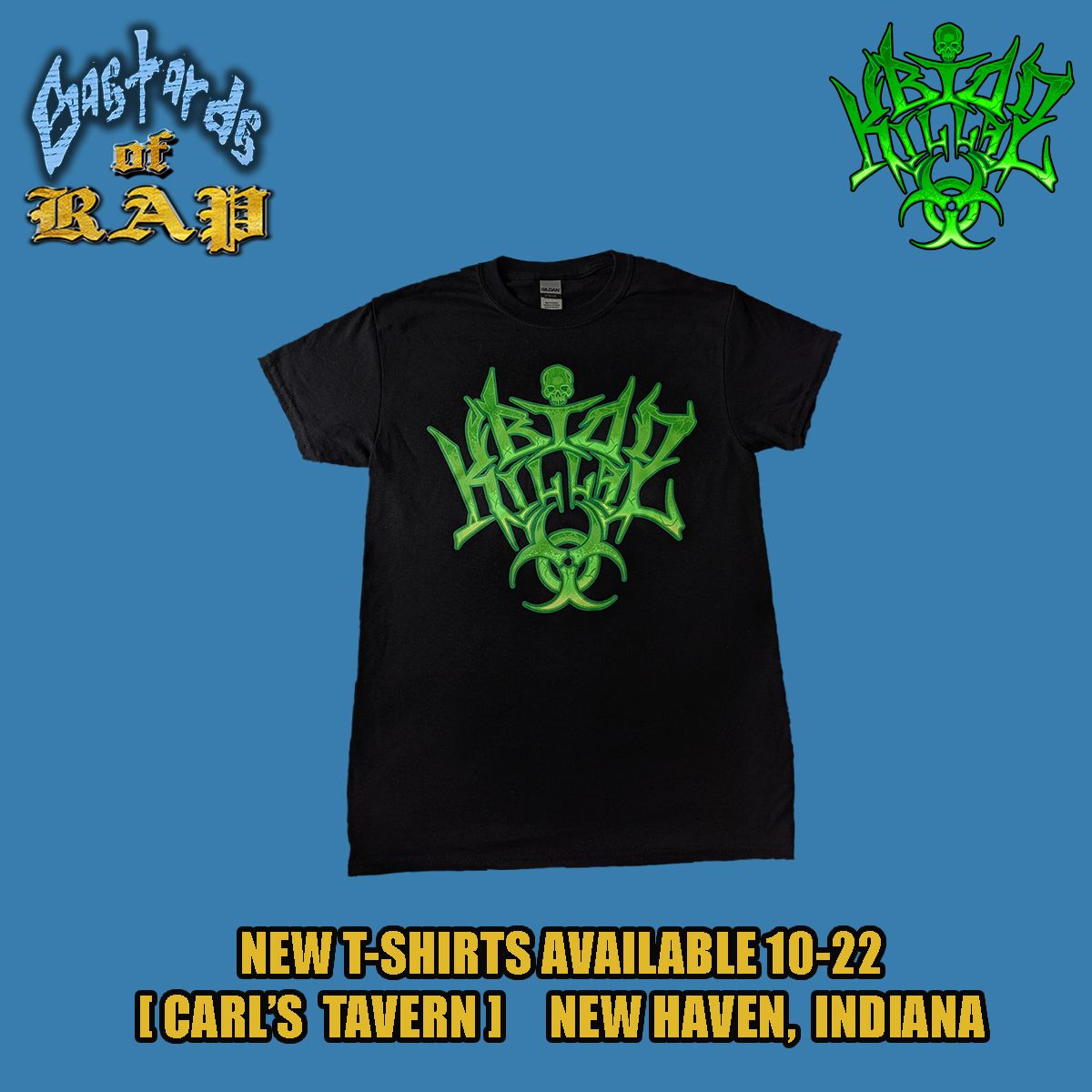 Next we would like to introduce our Official Merch Man, whom we have dubbed "Merch Man Matt". Matt grew up with the Killaz and has always had undying love and support for the brand and the movement! You'll be seeing him at every show we rock slangin' that dope ass BK Merch for us! He's also a hell of a beat boxer, so try to get him to flex them skills while you're making a purchase! Help us in welcoming 3M in officially being part of Bio Killaz!!! We love you bro bro, and appreciate all the work you put in!!!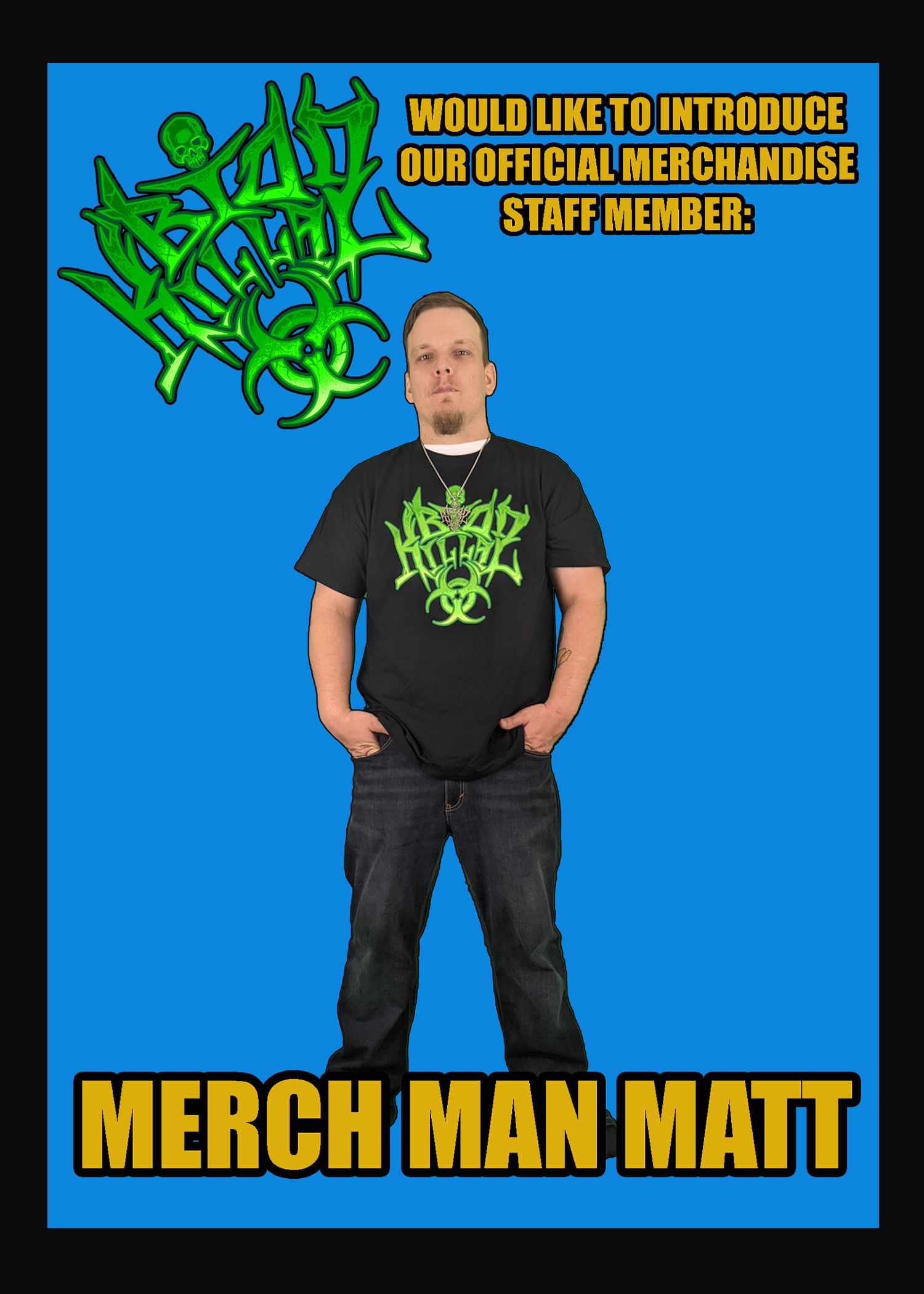 Catch ya'll killaz next week, with another new Merch Drop!!! Get out there and kill everything you're tryna accomplish!!!
Much love,
-Bio Killaz