What the fuck is up!?!?! We're on the home stretch for our album release party THIS Friday at Carl's Tavern in New Haven, Indiana! We got a finalized version of the flyer that we'll be droppin' at the bottom of this post!
Now, on to our last merch drop before the release! I wanna keep it 100 with ya'll, complete transparency. This last item has NOT arrived to us yet. We have been reassured and guaranteed that they will be in our hands by the 22nd for the release party. Klep has been blowing them up and making sure that we have in writing proof of our deadline and their word on it. We did run into some bumps in the road with these specific items as well. The thread count was so high and the detail in our logo is top notch, so after they were paid for they had to get with us and confirm the upcharge fees for these reasons. They ended up costing a couple hundred more due to the fact, but we loved the mock-ups and want high quality merchandise for ya'll to represent with!!! All of our merch for this release was ordered two months in advance to specifically try to avoid such problems, but things happen! We're doing our best, as I'm sure our suppliers are as well, to get these in time!!! That being all laid out, we'd love to present to ya'll our new line of Bio Killaz Beanies!!!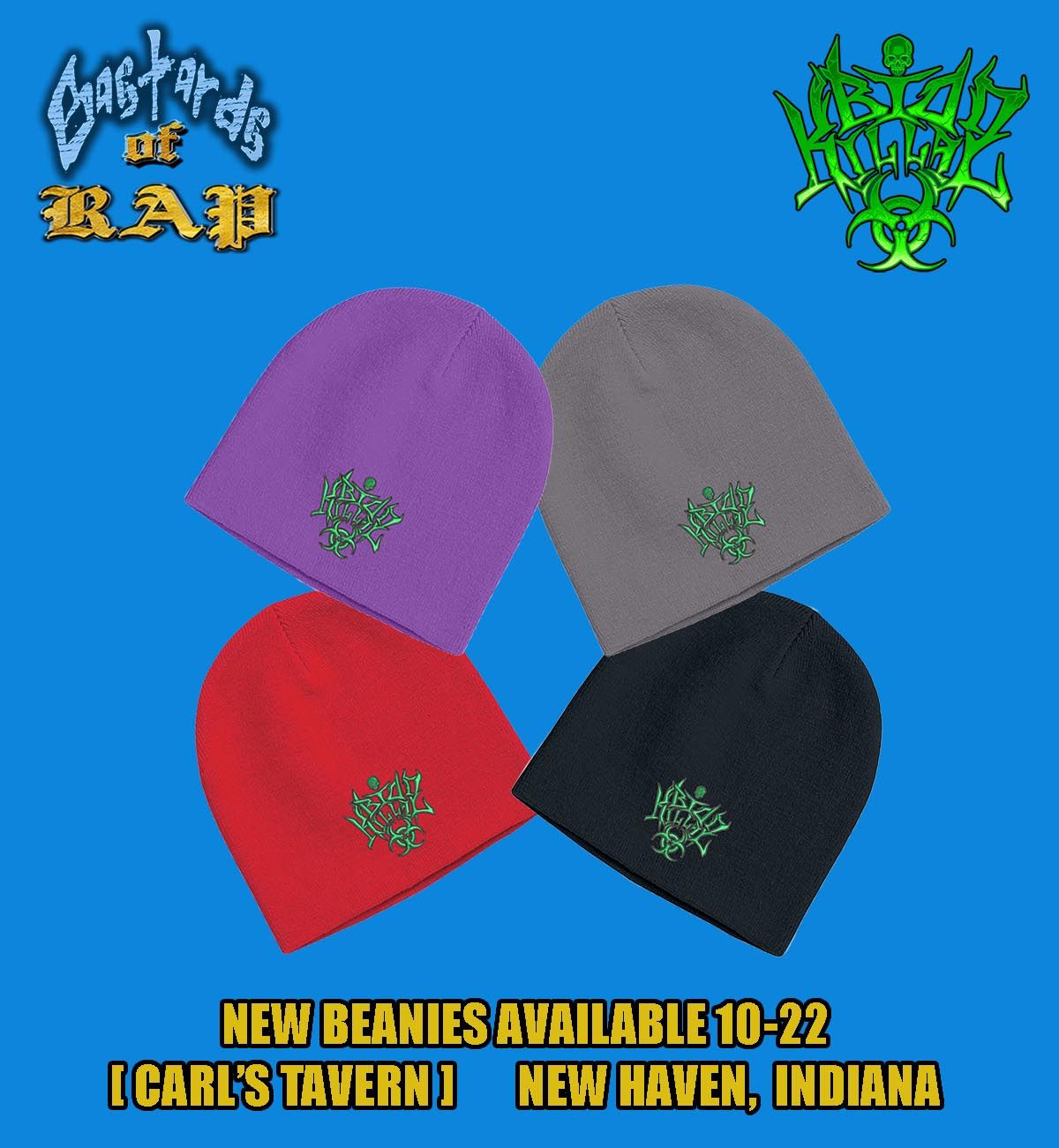 Dope, right!?! Now we got this updated flyer for ya'll to peep! We got the long time homie Rheotaxis droppin' in to wreck the microphone for ya'll!!! For those unfamiliar with Rheo, he's an OG in this underground scene who's coming back with a sick vengeance!!! Come watch this beast rip up the stage with us!!!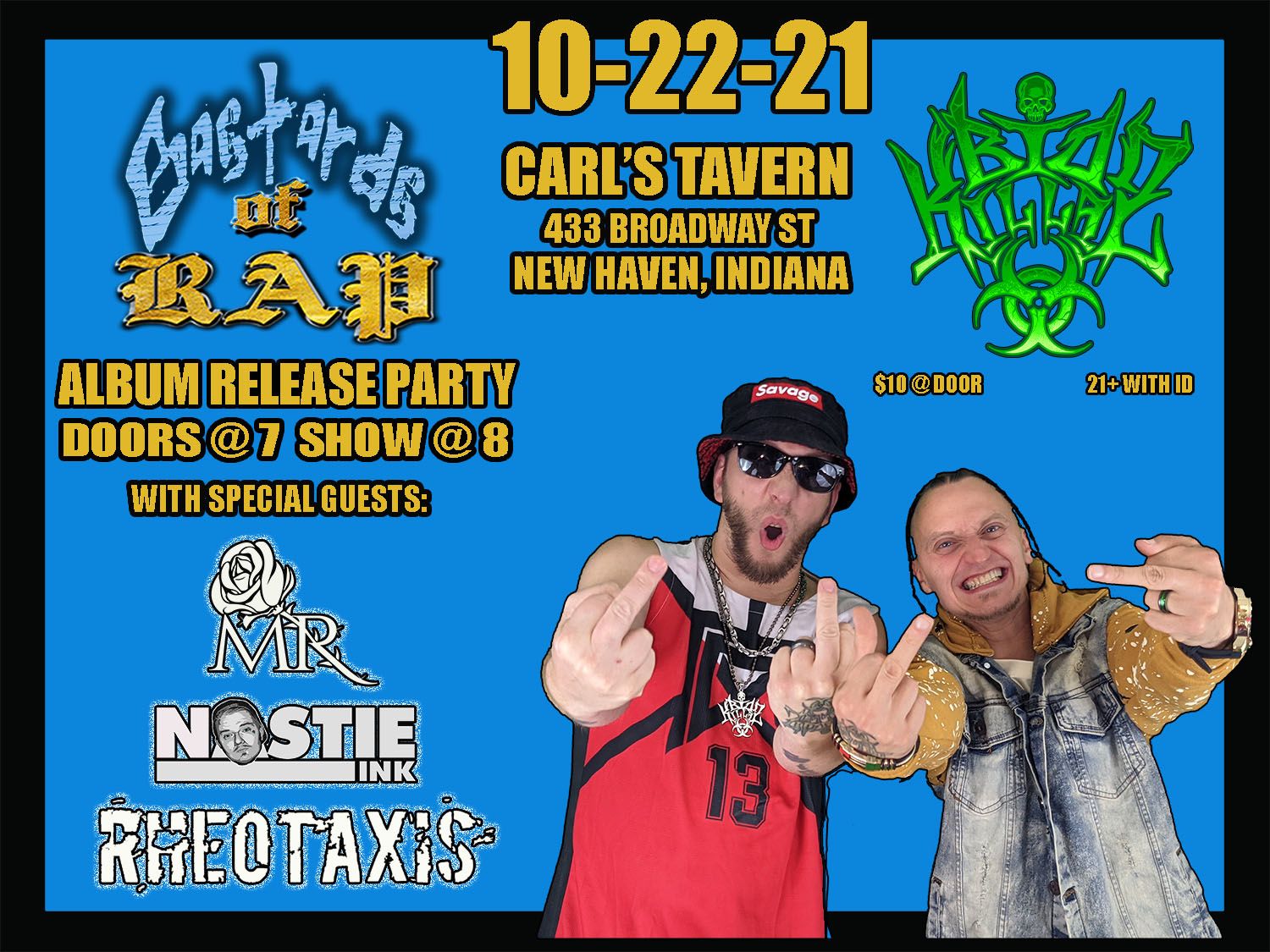 Hope to see ya'll Friday!!!
Much love,
-The Bastards of Rap